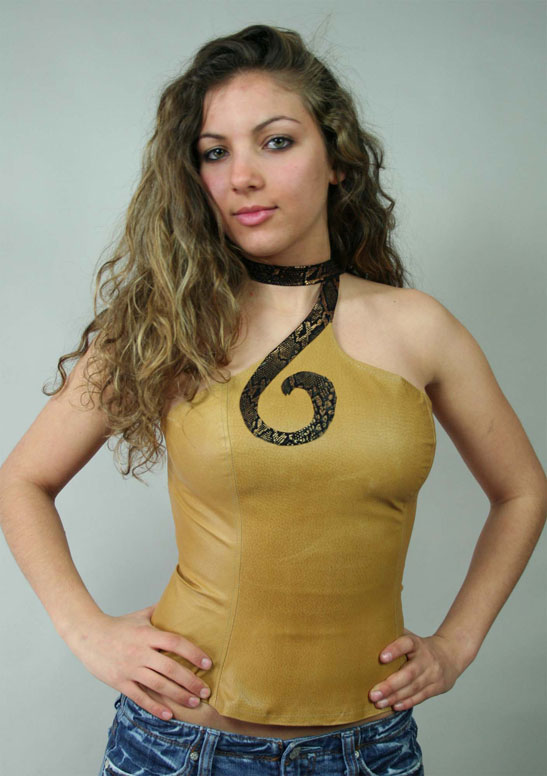 Zig Zag Camisole
The Zig Zag Camisole is an over the shoulder halter which can be worn with or without a choker look. It laces the back to ensure a great fit. It comes standard in S/M size, in short and long lengths and can be modified upon request.
Available in solid and 2-tone designs as well as adding flames, ragged fringe or a snake design.
Please allow up to 8-14 weeks for delivery as each piece is made to order.